The boys back in August:



Does this bed make my butt look big?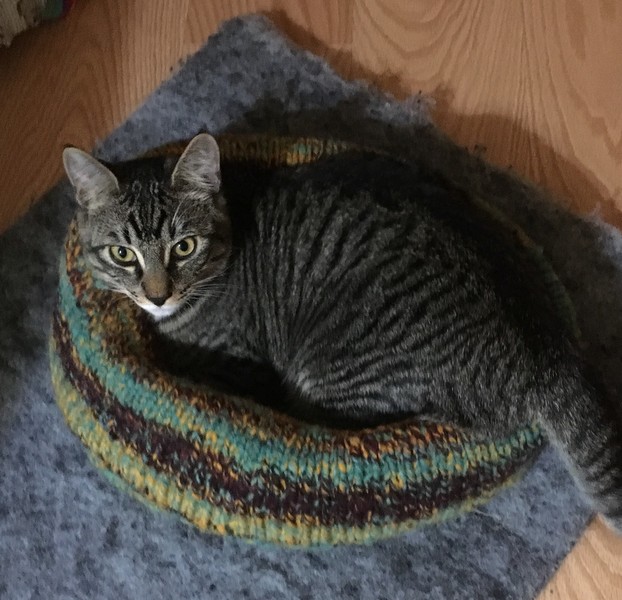 First contact with a stranger. Scamper was ready and willing to fight. Georgie, not so much.



They have made a pact to never, ever, ever sleep in the new bed.



I can no longer say, "When I'm sittin', I'm knittin'." Sometimes I just have to cuddle a sleeping kitty.