More trust and dreams died today.
I'm not sure I can even type hear what it is that has made me feel so awful tonight. I need to build walls to protect myself. Even though I'm so much stronger than I was, there are weak spots. For now I need to hide those weak spots somehow. I don't want to give him one more day of power over my emotions. I don't want him to bring me one more heart ache, worry or anger. These are such strong emotions that in using them on him today in a way I haven't in two weeks has absolutely exhausted me.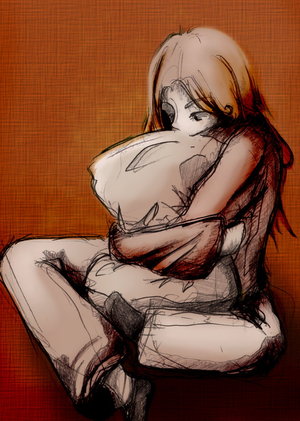 glitter-graphics.com
I felt the other Gwen creep in this afternoon. She still pushed through to pick up a friend for her daughter to have spend the night, cook dinner, boil and color eggs, clean laundry and floors after the kids came in from playing in the muddy mess the rain has left. But she feels run down tonight and she's cried so hard that her eyes are stinging. She tries to tell herself that it's all just a confirmation that she's doing the right thing but wonders why they couldn't have just continued so amicably. The pessimist inside says "You knew it was too good to be true." The old record living in her mind says "How could you be so stupid? Why do you believe him when you continually find him in lies? You'll never learn. You've been a fool all these years."