While researching for some articles on repurposing and reusing plastics, I ran across an instance of general repurposing that was really commendable.
When Oliver Douglas on
Green Acres
needed a new head gasket for a truck, Mrs. Douglas provided him with something she ordinarily would have thrown in the trash. Namely, the leftover outline of her "hotscakes" as she makes them with a metal lid, like a cookie cutter.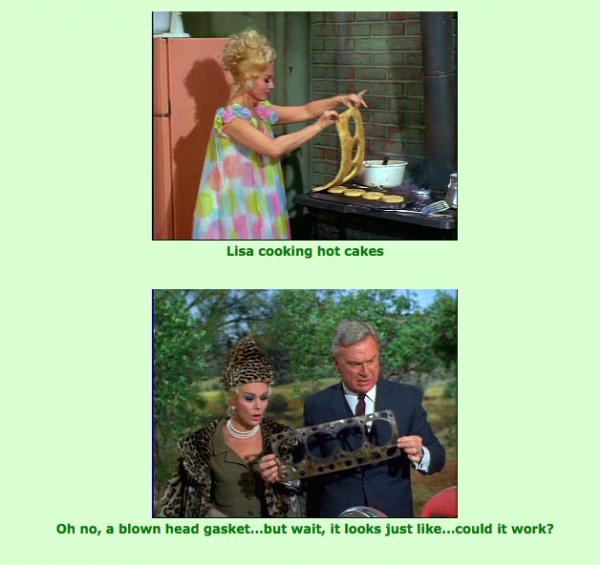 I found this reference on an automotive forum, where all the other users also remembered this episode. They also recalled that Fred Ziffel did some more repurposing by using Lisa's extra hotcakes to shingle his roof.
Such practical people.