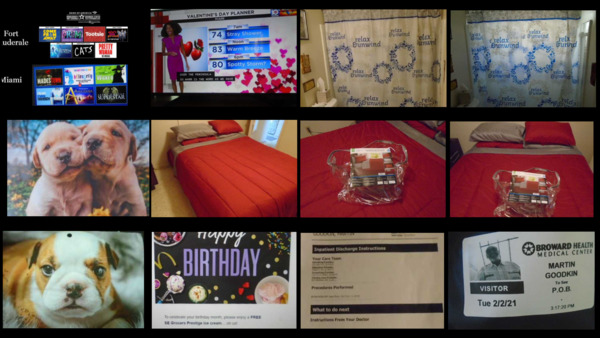 Everything is good on Valentine's Day whether it be the calendar February dogs or a new shower curtain not to mention a new bed in a bag set!


There is a promise of the Broadway touring shows coming back this Fall and even if I don't have a birthday this year Baskin & Robins sent me a coupon for a free Sundae and, yes, I even got some Valentine's Day cards!!


Spent a few days in and out of hospitals and seeing doctor after doctor plus got my first vaccine shot and our local supermarket Winn-Dixie gave me a free quart of ice cream for my unbirthday.


Today is Valentine's Day and we are having a high temperature of 84 degrees with blue skies and great sun all over. There's enough love in the air for everyone to give and get plus don't forget, great sales on chocolates TOMORROW at all kinds of stores!!


HAPPY VALENTINE'S DAY!