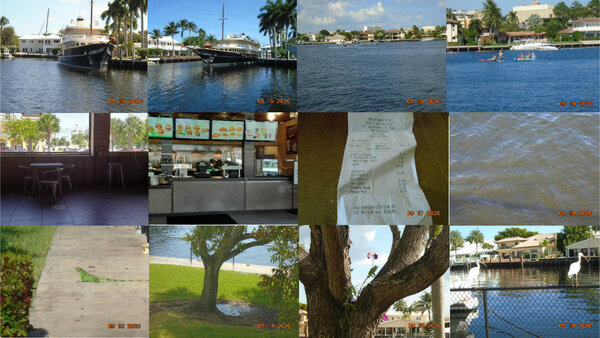 Top row starting from left: It being Pirate Week of course we have to have a sloop docked at the entrance of Karen Canal! And then we have the usual and various floating vessels.



Second Row: don't know why I go to Burger-Fi as they have the worst burgers in town and the prices are ridiculous! Maybe because I had a '$5 off $10' coupon but the check still came to $11.03 Only plus is looking out the windows! The fourth picture is hard to see but the water is filled with minnows.



The third row we start off with Izzy the Iguana--beautiful but we have too many wild ones running around. The next picture is an example of 'King Tide' season--the water covers the walk! The third picture is the orchid growing beautifully in the tree and last, but not least, 2 snowy egrets that either have come in advance of their flock or were left behind not forget they could be a warning of heavy rains coming.