I am so darn tired. Work has been stressful lately, I get home and just sit on the couch for quite awhile trying to take it all in. At least it's the week-end! Yeah!!!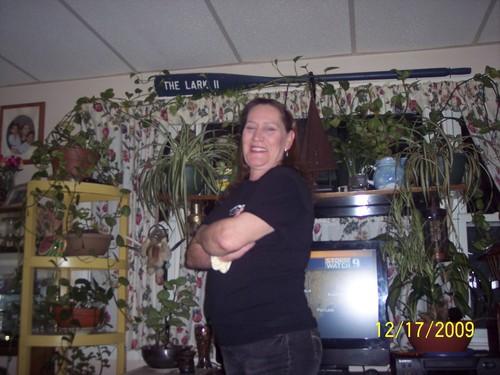 Hubby keeps taking pictures of me. Never realized how much black I wear. LOL!
Have a great night all, I'm off to the couch!!!
Happy Cooking,
Sum