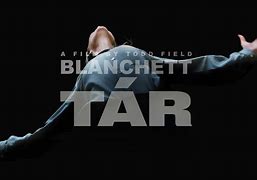 Let me start off with saying that Cate Blanchett is dynamite in this movie and that I am definitely in the minority with the major Rotten Tomatoes critics when it comes to the movie itself but in sync with many of the audience reviews. I very seldom read reviews until I post mine but I had to in order to find out what the underlying themes were in the movie. Cate Blanchett does such an excellent job that the major theme is obvious but I wondered how much more moving it would have been if 50% of the dialogue was heard.


I thought that age has made movies almost impossible to hear plus when streaming I have automatically put on closed caption hearing but I asked two other people in the theatre about hearing what the actors were saying and they said they were having the same problem! There appeared to me major characters but I couldn't be quite sure who/what they were playing until I read the reviews and had more of an idea.


The basic story is sort of a take of the MeToo movement in that Blanchett in a position of power, she is currently the conductor of the Berlin Philharmonic, and a lesbian, has taken advantage o younger women. Her lover has turned her head away the times it has happened and she sees it is happening again. They have a daughter who seems to have problems but what they are and why I have no idea.


In one particular scene, where she is teaching a class, she seems to demean a male student, played by Zethphan Smith-Gneist, in front of everyone but for what reason I couldn't figure out---because she is a lesbian and hates all males? I don't think so!--and yet it is a key plot line that comes back to haunt her.


Cate Blanchett is commanding as a conductor and, as announced in the credits, does all her own piano playing while it is very believable her hero and teacher was Leonard Bernstein. She is the main, and only reason, to see"Tar" in spite of it being inaudible and, even with that, being an hour too long with a lot of repetitive actions and lines with an ending that really doesn't supply the drama the film has been aiming for and loose ends.