I always wanted to live ON the water not IN it but with what is known as King Tides come in I sometimes get the feeling my third floor apartment will soon be a waterfront one!

With the 20-25 MPH winds we have been having these tides are 2 feet above normal high tides and they come in at 10 PM, 5 AM and 11 AM. This afternoon walking from the church parking lot---that's another story--to my apartment building, at the entrance to Gateway, the water was up to my calves. Slowly the water went down but very shortly it will 'invade' again.

Luckily, though it is rainy season, we haven't been having that much rain this week but, horror of horrors, the temperature went down into the 80s this first day of October!!

What's coming?????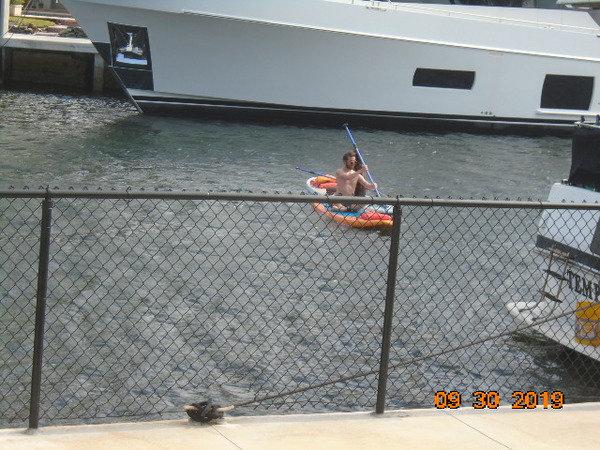 By the way these two were fighting the waves and the tide and just kept spinning around until they got near the railing and used that to get back to the place where they rented the canoes--ending September with a laugh!