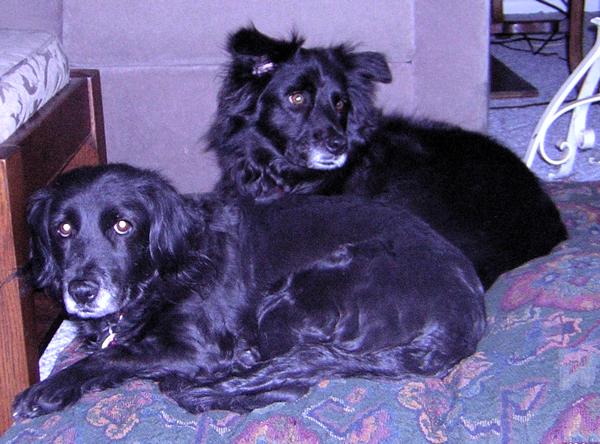 Cassie and Bella snuggling a few months after she came to me.
In a farm pond in freezing weather! She was covered in burrs and mud by the time I got her back to the house.
They were terrified of the golf cart at first but one ride was all it took to convince Cassie it was fun!
She was an excellent mama. Her puppies were born September 4, 2004, a week after she came to be fostered. They got good homes and she never left.
Gertie taught Cassie how to eat black raspberries on the vine.
Snuggling on the couch - one of the her last photos. I took it Dec. 8, 2013.