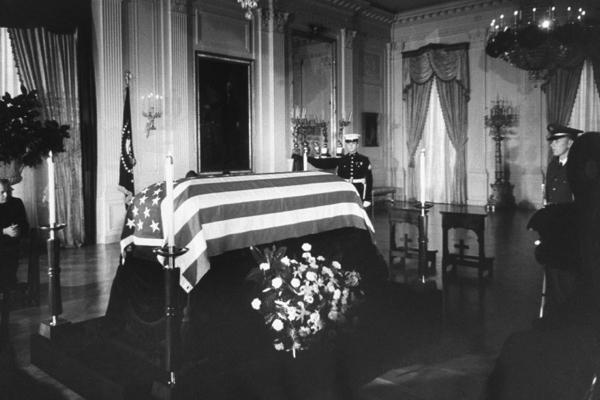 I was coloring a map for Social Studies when the announcement came over the PA system. I remember crying for what seemed like all afternoon. I was wearing a wool skirt and it was really scratchy on my eyes...
What do you remember about where you were and what you were doing when he was shot?
I didn't see Ruby kill Oswald because we were driving over to my grandma's house for Sunday dinner. When we got there, my grandpa told us what had happened. I don't know if they did replays back then but I don't remember seeing it until years later.
Do you remember any of that shooting?
The next day on the way to school, a boy told me his father said that Kennedy had deserved his fate.
I know I watched the funeral, etc. on TV but don't remember if that was at school or if my mother kept me home. She kept me home to see Kennedy get sworn in three years earlier and we both got in trouble with the teacher. She scolded my mother for it.