It has been hot weather, but we've been lucky to get some monsoonal rains.

Painters are here today, applying stain to the outside of our house and we had to move the hummingbird feeders out of the way. There's about 100 broad-tail hummingbirds, and a few rufous (orange) ones taking advantage of our feeders.

We make about 3 gallons of sugar water (no red coloring) a day - about 2 pounds of sugar. We buy so much sugar every time we go to town, the grocery store people might think we're making moonshine.

This is an example of feeder guarding. "Mine" When we get an especially tenacious guard bird, we put out an extra feeder.





At dusk all bets are off on the guarding. They all load up for the night, returning at first light for another day of fun.




We also have flowers for the birds.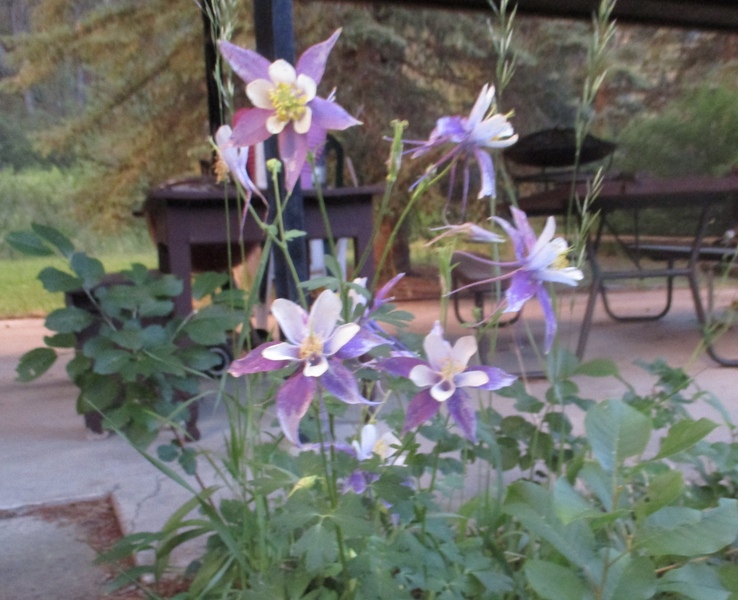 and they fly over the river to catch bugs.

The small trees are Colorado Blue Spruce that have grown from seeds. We have several and I'm trying to find takers for them while they are still small enough to move easily.