It was record-setting cold in Colorado last night, but nobody's complaining because we had such a long, hot summer - we had the second most number of over 95 degree days in 146 years. Sunday we got 4 to 7 inches of snow, and the colder weather will keep it around longer. Quite often our snow storms are followed by warm Chinook winds that blow away the snow before it can melt and do some good for the vegetation. Chinook means 'snow eater.'
I am getting ready to make some big changes on the Facebook group I manage for our canyon community. The story behind the new name is the geographical area is from Olympus Dam at the top of the canyon to the Dam Store at the bottom of the canyon. The old name is "We Survived the Flood - Now What?" The purpose of the group is to connect with our neighbors to talk about wildlife sightings, road construction, and other information. It's more about preparedness for disasters than socializing.
This is the banner I'll put on the group when I change the name to help the members 'get it.'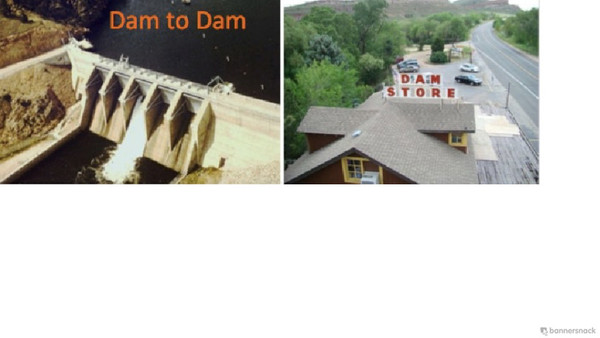 We avoid using the name of the canyon so we don't get a bunch of tourists finding it in searches and asking to join. I haven't announced the change yet because I want to delete a bunch of members who don't have connections to our community. They were added because the flood recovery construction affected them, but now it's done, they can go back to their own community groups for info. I'm going to delete them, and then change the name so they won't know the new name.