We've seen two different bears here lately, during the day, and bear(s) were here at night, tearing the screens on the guest cabin porch. Fortunately, they didn't break windows to get into that house.

Here's some photos. The first one is here in our side yard. The next ones are at a neighbor's cabin.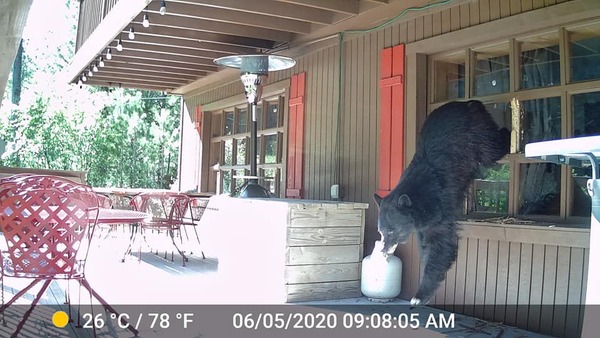 It's going to be one of those summers.