Jeri is out there in Oklahoma getting the lawn mowed and admiring her azaleas, and here in Colorado we got 4 inches of snow today, with more on the way.




The twelve hummingbirds have been visiting the feeders all day. I made paper plate toppers for the feeders to keep the snow off. We always feel sorry for them when these storms come, but they seem to handle the cold weather okay.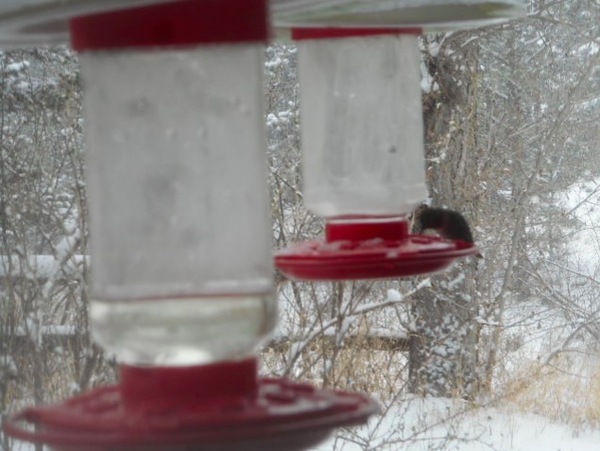 We're not in a hurry for summer to come - the longer we put off really hot weather, the less wildfire danger.

Here's our Las Vegas cat. He's an inside/outside cat, very independent.