Teal called me tonight to ask that I let you all know they are okay - she said their island is cut off, and they were evacuated by boat. That's all she said - the line went dead.

This NOAA website - Hurricane Ian Imagery shows what the area looks like today. You can enter an address in the search box.

Here's Teal's house, two cars in the driveway. The pool enclosure is gone.


Here's the road into her island from the mainland - lots of devastation visible.
Zoomed in: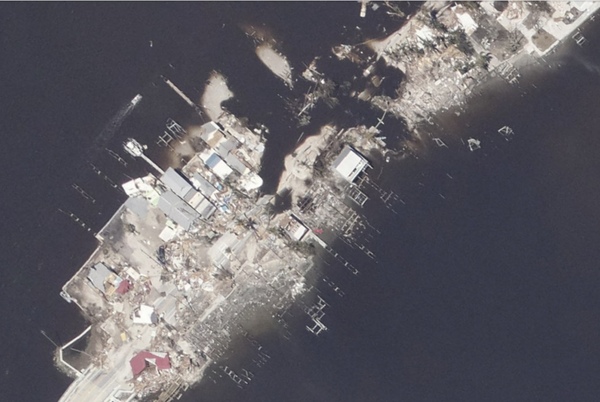 Here's a before picture of the above: