I enjoy looking at maps - old ones, new ones, Google ones, other ones.

The other day I figured out how to import my spreadsheet data into a Google map using My Maps so the locations of our local Water Association members are marked on a map.



Clicking on each pin brings up whatever information I imported about that account, so it can serve as a quick reference tool.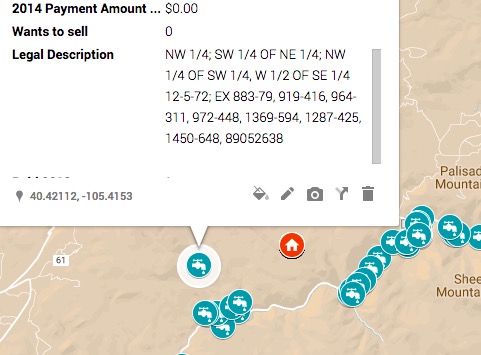 I can create additional layers of maps and show them together. For example, some of the water well permits allow for outside irrigation but they aren't necessarily members of the water association, but some are, so we could see where there is overlap.

It also has potential for sharing information after disasters to show where there are helpful community resources. The maps are only as public as I want to make them, but of course I'll have to be careful about the sort of info that goes up, and who it gets shared with.

My next project was to go through the county's recorded documents online and make a database of when the various neighborhood plats were recorded with the county. In our area, all the activity was from 1901 through the mid-1940s, and 1921 was the most active year. It's almost as if in 1921 the county said all the little subdivisions needed to be recorded. People are mostly interested in these old plats because legal descriptions refer to them, and also to see where there were driveways and other access back in the early days.

This neighborhood is downstream from me about five miles.




It was the first one I pulled up because I wanted to see if it showed the lots going to the center of the river, and it does. Many of the legals in deeds I've seen will say something like '330 feet south easterly to the center of the river, west 200 feet' but that particular neighborhood's deeds simply refer to the 1940 plat shown here: 'As shown in Exhibit A.' and Exhibit A says: "As shown on the 1940 Plat."

That got me started on looking for other recorded plats, and that's what I did while watching the playoffs yesterday, jotted them down in a spreadsheet so I can manipulate the data.