This is an interesting holiday season for us. About a month ago in Nevada my cousin Betsy fell outside at Walgreens (due to a seizure), broke her left elbow and cracked her pelvis on the left side so she has been in the hospital/rehab centers for the past month. This was taken several years ago: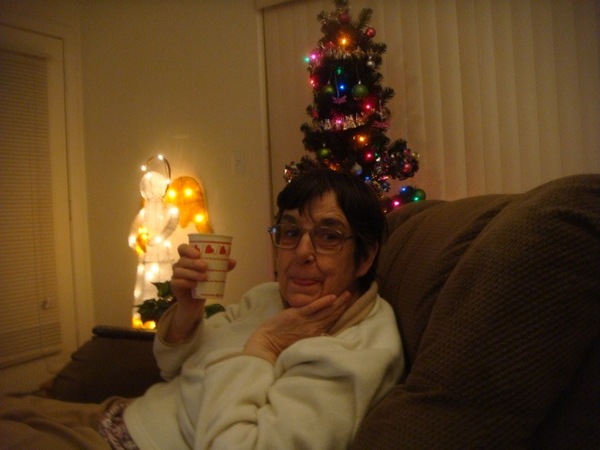 Ordinarily we would have her over to our house for Christmas dinner, but this year she won't be able to get out, so she'll be having Christmas dinner there. She loves it there, by the way: the food, the attention, unlimited TV watching, no cooking or cleaning - as if it's a cruise. I am still in Colorado because I'm waiting to see what Mr. TroutBend wants to do for the holiday. He should come here to spend some time with his 93 year old dad, the first Christmas without his mom. I think Betsy will be fine there at the assisted living place without us - she won't be alone for the holiday. Once we're past Christmas, I can go to Las Vegas in order to be there for her birthday at the end of January - she should be out and about by then.
Meanwhile, I'm working on my year end accounting and getting ready to do Christmas cards.